Major League Baseball
Major League Baseball
'Ace' Justin Verlander picks up where he left off with Astros, despite loss to Yankees
Updated
Aug. 5, 2023 9:56 p.m. ET
NEW YORK — Justin Verlander trotted to the center of the diamond and started his warm-up routine, beginning with his usual: a few leg shuffles with the dirt underneath him. Head down, he swiped the soil left, then swiped it to the right. He did this a few more times for good measure. Then he rolled his shoulders back, lightly tapped the inside of his glove, and assumed his well-established threatening stance. Legs shoulder-width apart. Both hands together. Glove held high in front of his face. Only his eyes, dark and fixed toward home plate, and his furrowed brows peeked out from above his mitt. 
Following a chaotic trade deadline, it was time for Verlander to go back to work Saturday. The result? It looked — and felt — just like old times with the Astros. 
"Just let him be Justin," skipper Dusty Baker said. "It's not like you're getting a new player that you don't know."
In his first start since the Mets traded him back to Houston, Verlander reminded that the reigning world champions are perfectly positioned for another deep October run. He grinded, escaped jams, made a mid-start adjustment, reigned in his command and pitched deep enough to save the bullpen, only getting better as his outing versus the Yankees went along. 
After walking two batters in the first inning, Verlander didn't surrender another while allowing two earned runs on seven hits and striking out four across seven frames and 97 pitches. Never mind that it added up to a 3-1 loss — the Astros' lineup mostly wears this L — the nine-time All-Star comported himself like an ace and kept his club in the game. 
"It felt oddly familiar," Verlander said of his emotions. "There's like this moment of time when I wasn't here. Really only three months because I missed the first month with injury. It's been very easy to feel like I've been here the whole time. I love these guys and being able to go out there and compete with them again, it's a lot of fun."
The 40-year-old right-hander began the afternoon with a bloody knuckle on his pitching hand. He later said he's dealt with that blister-like issue before. But the knuckle seemed to bother Verlander just as much as his lack of control in a laborious first inning that included the two free passes. While he got out of that jam after 22 pitches, Isiah Kiner-Falefa's leadoff single in the second inning came back to hurt Houston, as Anthony Volpe soon followed with a sacrifice fly.
Verlander combined to throw 41 pitches in the first and second, then settled down and found his groove. He threw eight pitches apiece in the third and fourth innings, though his first clean frame of the afternoon didn't come until the fourth. With only the blood stains on his pants and jersey to remind us that he at one point struggled with a knuckle cut, Verlander finally looked comfortable and in his zone in the middle innings — thanks in part to a mechanical adjustment on his fastball. His only other real mistake came in the fifth, when Jake Bauers deposited a hanging slider into Yankee Stadium's second deck to break a 1-1 tie.
"Usually when it's just a couple of drops of blood, it's not a big deal," Verlander said. "I can just put it on my jersey and get it off. But that was a gusher." 
It's uncommon for trade deadline acquisitions to immediately fall into familiar patterns. But that's the treatment Verlander, who hand-picked Houston for where to resume his Hall of Fame career, received from Baker as the Astros skipper made the lineup Saturday. 
Verlander's preferred battery mate, Martín Maldonado, was behind the plate. Baker also made sure to put Mauricio Dubon behind Verlander in center field, which the manager said was his preference, not the pitcher's. Saturday was just Dubon's second time this season playing center, but he started there nearly every time Verlander pitched for the Astros last year. In sum, it's likely both the preference of Baker and Verlander to have Dubon essentially play the role of his personal center fielder.
The connection Verlander has with both Maldonado and Dubon paid immediate dividends. When Verlander walked a pair of batters with two outs in the first inning, Maldonado popped up out of his squat and hustled to the mound to have a word with his pitcher. It was the right time to talk to Verlander, who proceeded to strike out DJ LeMahieu. Later, Verlander patted his chest and gestured "my bad" to Maldonado after he threw a changeup in the heart of the zone to Aaron Judge that was crushed to center but somehow stayed in the ballpark. The three-time Cy Young winner then made another hand sign to Maldonado that only the battery mates seemed to understand.
In the bottom of the third inning with two outs and the slow-moving Giancarlo Stanton on second base, LeMahieu ripped a single to right-center. Stanton got the green light to take home, but the injury-prone slugger couldn't turn on the jets — it looked like a struggle for him to jog — and was easily thrown out by Dubon. Verlander clapped his hands together in appreciation for his personal center fielder before walking back to the mound. 
"Dubon has one of the strongest arms on the team," Baker said. "We knew with JV on the mound there was going to be a key play sooner or later. That was an outstanding old-school throw."  
While the familiarities for Verlander were easy to pinpoint, there was at least one glaring difference from the last time he pitched for the Astros. Glance at his gray road jersey and pants and it was the same Verlander we've seen pitch for Houston for the previous five years. But look down toward his feet and Verlander was wearing blue — perhaps a shade of Mets blue? — cleats. Afterward, Verlander said they weren't the same cleats he used with the Mets, but he wasn't thrilled with the color, either.
"I asked [the Astros] for some navy cleats and that's what I got," he said. "So, I think I'm going to have to try to adjust that a little bit."
Verlander may still be adjusting to getting traded to his old team, but his proficiency in telling his four-year skipper not to bother him has lived on. 
These days, practically every time a manager walks out of the dugout, the pitcher is coming out of the game. Not this time. In the seventh inning, with Verlander set to face Judge for the fourth time and his pitch count approaching 100, Baker took one slow and deliberate step after another on the way to the mound. Verlander wanted no part of it. He covered his mouth with his glove and said a few words to Baker, who looked like he barely had time to say hello. The skipper retreated to the dugout without having made a pitching change. 
"I wasn't sure," Baker said when asked if he planned to take Verlander out. "I wanted to get a read on him and how he felt. And he said, 'I got it.' And I said, 'OK, man. You're the ace. Go for it.'" 
Maldonado, who had a good idea that Verlander wanted to stay in the game, added: "Dusty asked JV, 'You want it?' And JV said, 'Yes.'"
Now facing Judge, Verlander looked more fired up than he did in any of his previous 95 pitches. It turned out that he needed just two offerings to send the slugger packing. Judge fouled off Verlander's slider before biting at his 93 mph fastball, resulting in a pop up. Verlander instantly knew the inning was over and slapped his hands together before turning to watch José Altuve reel in the final out of the seventh, which effectively ended his outing and capped his swaggering return to the Astros.
"That was a big spot in the game against one of the best hitters in the world," Verlander said of sending Baker away. "So I said, 'I'm good.'"
Sign the Astros up for that kind of gutsy performance from Verlander every fifth day. Everything but the loss, of course. The prized pitching jewel of the deadline is in midseason form, he's in harmony with his new (old) team, and he's here to stay.
"It's sort of surreal he's back so soon," Baker said. "Usually a guy comes back at the end of his career. But this guy's got a lot of miles ahead of him. He's going to get sharper and sharper."  
Baker would know.
Deesha Thosar is an MLB writer for FOX Sports. She previously covered the Mets as a beat reporter for the New York Daily News. The daughter of Indian immigrants, Deesha grew up on Long Island and now lives in Queens. Follow her on Twitter at @DeeshaThosar. 
---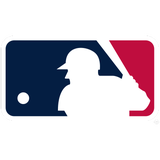 Get more from Major League Baseball
Follow your favorites to get information about games, news and more
---