FIFA Women's World Cup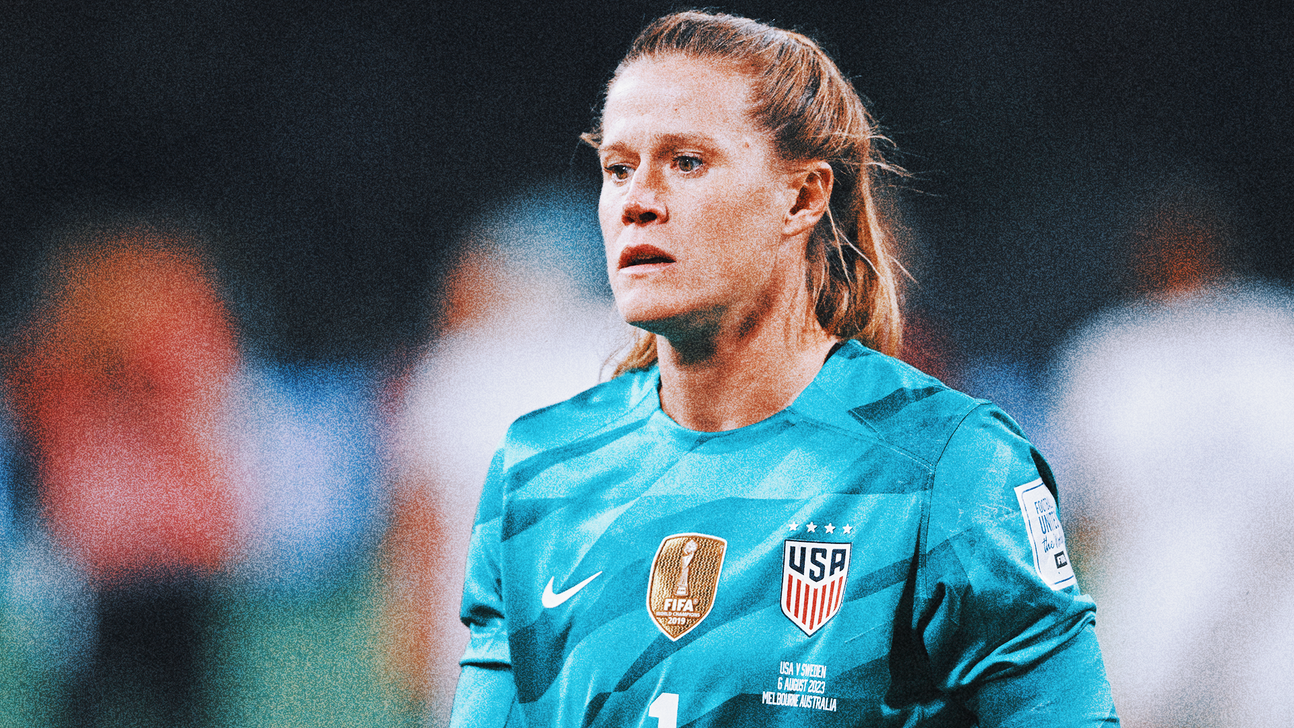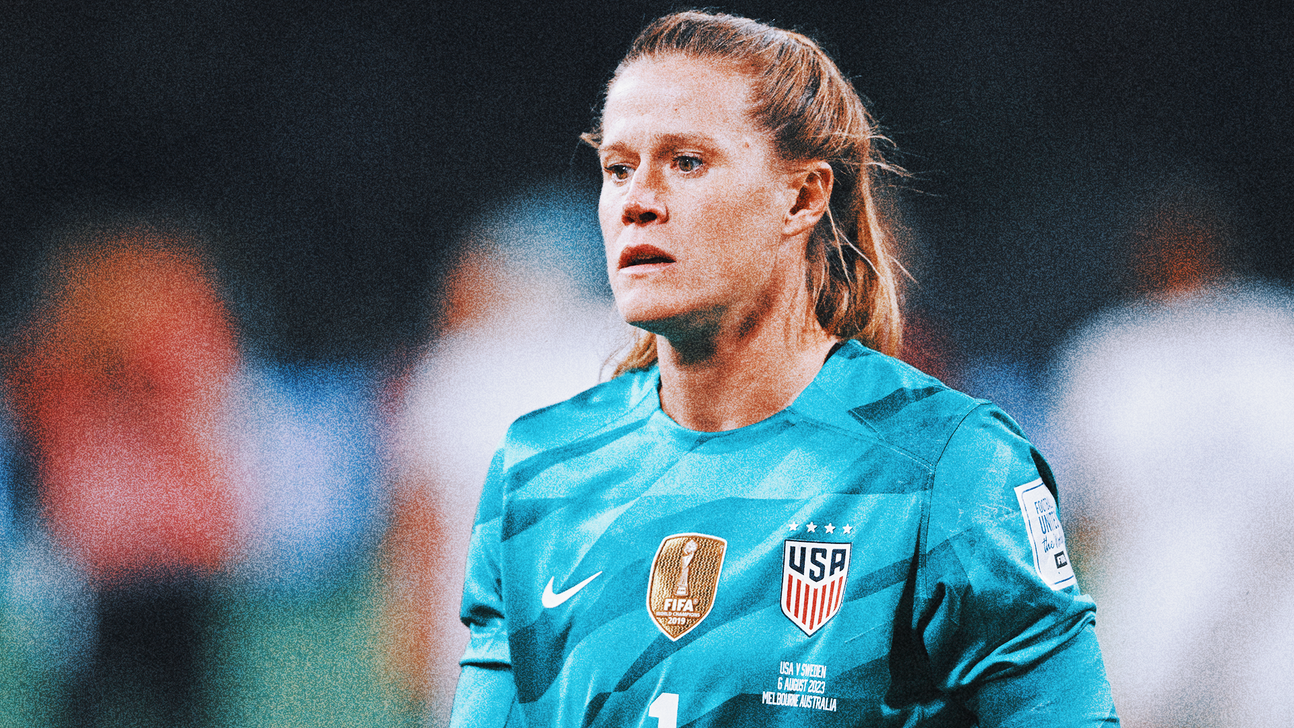 FIFA Women's World Cup
Alyssa Naeher on Sweden's game-winner: 'I thought I had it'
Updated
Aug. 6, 2023 6:15 p.m. ET
MELBOURNE, Australia – Alyssa Naeher dropped to the turf in shock as Megan Rapinoe, Kelley O'Hara and Andi Sullivan rushed to embrace her.
The United States, the two-time defending World Cup champion and No. 1-ranked team in the world, had just been eliminated by Sweden via a penalty shootout in the round of 16 on Sunday. Naeher, the veteran U.S. goalkeeper, couldn't believe the way it all ended. 
On the final, dramatic penalty kick, Naeher celebrated as if she had come up with a monumental save. That was, until she realized she hadn't. Lina Hurtig, Sweden's seventh shooter, hit the ball right into Naeher's gloves and the goalkeeper thought she batted the ball away from the goal line. Turns out, VAR and photo evidence proved the ball just barely went over the line, knocking the U.S. out of the tournament.
"Ugh, yeah," Naeher said after taking a deep breath. "It's tough to have your World Cup end by a millimeter."
For the record, there was no solace to be taken for almost saving it or how close she came.
"I don't think there are any moral victories in a round of 16 game," said Naeher, who was playing in her third World Cup. "A loss is a loss."
[Inside the nail-biting drama of the US-Sweden penalty shootout]
While it might take a few days or weeks or months (or longer) for her to get there, Naeher was a bright spot for the USWNT in an otherwise dim World Cup. The 35-year-old goalkeeper allowed only one goal in four matches and recorded her seventh clean sheet at a World Cup, which ranks third in U.S. history behind Hope Solo (10) and Brianna Scurry (nine).
But she doesn't care much for individual success.
"It's a team sport," Naeher said. "It's all of us together every step of the way and it's all of us in every moment in every game and we stick together."
Naeher knew Sweden would pose more of a threat after a group stage in which she wasn't under much pressure. Vietnam, the Netherlands and Portugal combined for just 11 shots and one goal against the USWNT, and Naeher didn't have to make a single save. Yet she had no trouble staying ready for a stiffer opponent in the round of 16. Not surprising when your teammates describe you as "stone-cold all the time" and "strictly business."
Sweden earned a corner kick in the ninth minute? Naeher punched the ball out of the box. What about the second corner in the 22nd minute? Naeher to the rescue. The Swedes took their fourth set piece in the 68th minute? Naeher came up clutch again. The game went on like that. Any time the Swedes had scoring chances, Naeher foiled the plans.
When it was time for penalties, the veteran didn't balk. She remained intensely focused and locked in. Naeher made a diving save on Sweden's fourth attempt and turned around and nailed her own penalty as the USWNT's sixth PK taker.
She did everything she could, but unfortunately for the Americans, Rapinoe, O'Hara and Sophia Smith missed their respective shots while Sweden capitalized.
"I hurt for them," Naeher said of that trio. "It's tough. They've trained for it, they prepare for it and unfortunately, those things happen. My heart hurts for them because I know how much they put into it."
Even after the final whistle blew and Sweden was declared the victor, Naeher was incredulous. She looked up at the video board, which showed a replay of Hurtig's penalty, and it was tough to tell in the moment if the ball actually crossed the line.
"I thought I had it," Naeher said. "Unfortunately, it just slipped in. That's a tough one."
[USWNT run of dominance ends in painfully early World Cup exit]
Naeher hadn't seen a replay up until then, but said there is beeping technology that aids officials in confirming those trickier kinds of situations.
"So it must have been in," Naeher said.
"It's heartbreaking," she continued. "We've put a lot into this as a group, as a team. It's not just this tournament, it's not just these past few weeks, you know? For us, it's been three to four years of a build to get here. There's a lot of sacrifices, there's a lot of commitments. And you know, this is what you dream of. These are the moments you play for.
"And I'm so proud of the way the group came back after not our best performance in group stage to come out and have a performance like this for 120 minutes and be the team that we know that we could be.
"But it's heartbreaking."
'We just lost the World Cup by a millimeter' - USWNT goalkeeper Alyssa Naeher after United States' elimination
Laken Litman covers college football, college basketball and soccer for FOX Sports. She previously wrote for Sports Illustrated, USA Today and The Indianapolis Star. She is the author of "Strong Like a Woman," published in spring 2022 to mark the 50th anniversary of Title IX. Follow her on Twitter @LakenLitman.
FOLLOW
Follow your favorites to personalize your FOX Sports experience
---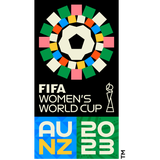 Get more from FIFA Women's World Cup
Follow your favorites to get information about games, news and more
---