Major League Baseball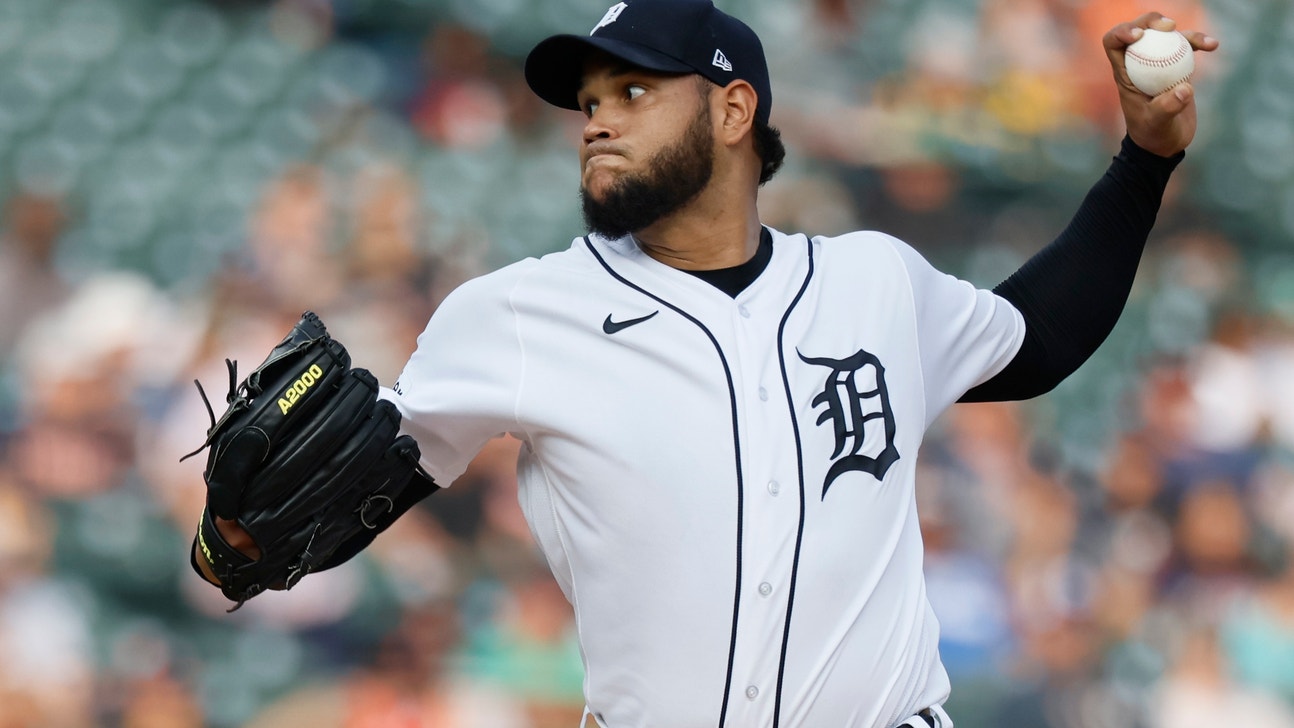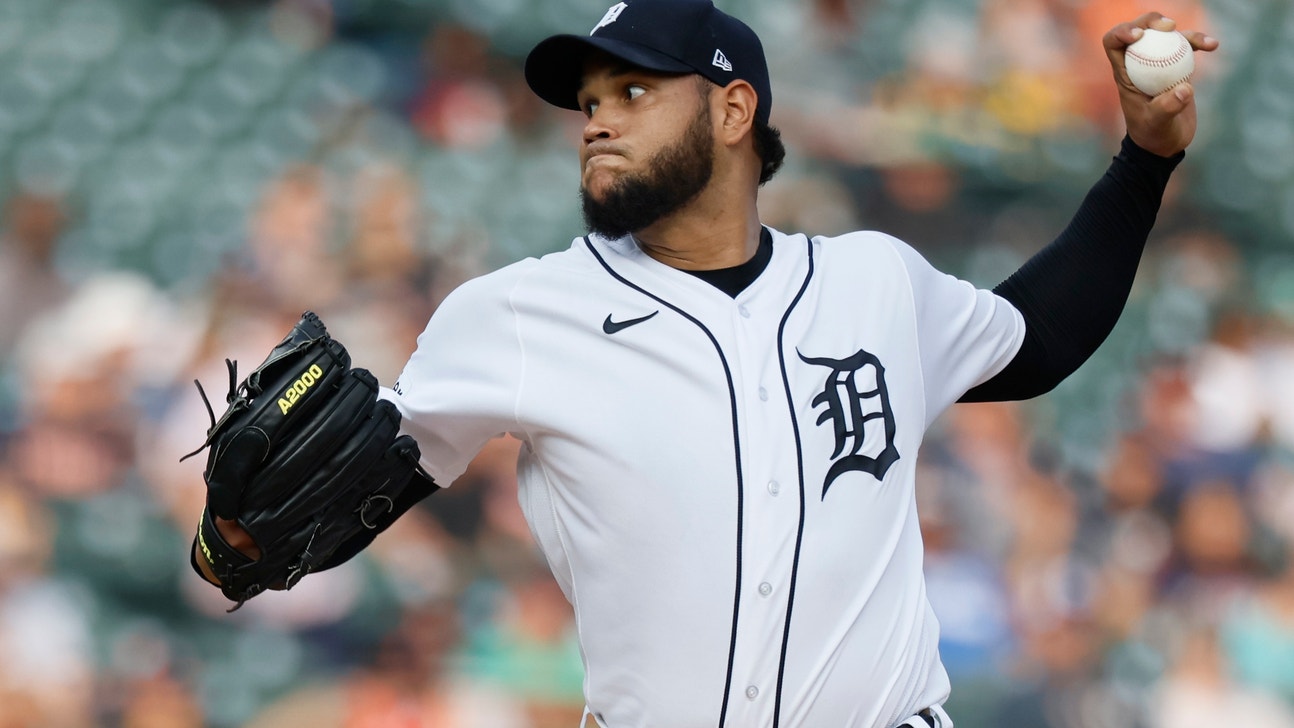 Major League Baseball
Dodgers' trade-deadline whiffs leave pitching staff in precarious spot
Updated
Aug. 2, 2023 12:37 p.m. ET
If the Houston Astros didn't come calling, Justin Verlander would probably be a Dodger. 
If Eduardo Rodríguez didn't veto a trade, he would definitely be a Dodger. 
But the Astros did, and Rodríguez did — and the Dodgers were left empty-handed this week despite their two best attempts to acquire a frontline starter. Now, an underwhelming deadline leaves them without the aces they coveted and armed with more questions than answers in a surprisingly deficient rotation for the stretch run. 
"We knew that one of those top-end guys was going to be really challenging, especially if one other team was involved," president of baseball operations Andrew Friedman said. "And then with Eduardo, it was something we didn't know."
What the Dodgers didn't know was that Rodríguez would cancel the trade in place Tuesday that would have sent the coveted Tigers pitcher their way. Hours ahead of the 3 p.m. PT trade deadline, the Dodgers thought they landed the top-end starter they sought. 
Though they were on Rodríguez's no-trade list, they believed the chance to win and rejoin some former teammates in Los Angeles — Mookie Betts, J.D. Martinez, Kiké Hernández and Ryan Brasier all played with Rodríguez in Boston — would entice the lefty to depart a Detroit team that was 13 games under .500. 
It did not. 
[MLB trade deadline tracker: Grades, analysis, details on every transaction]
The Dodgers were never definitively told Rodríguez would waive his no-trade clause, yet they were stunned to learn he ultimately nixed the deal. 
"Obviously, I don't know what's going on in his life and his mind and his comfort level," manager Dave Roberts said. "But certainly on the surface, to have a chance to come to a team with guys that he's familiar with, on a team that's playing for a championship, it's surprising. But, again, I can't speak too much if I don't know all the information." 
Friedman added: "From our standpoint, we thought it was done and then learned that it wasn't. We started working on other things while continuing to have those conversations."
One of those other things was a late move for Royals pitcher Ryan Yarbrough, who has started half of his 14 pitching appearances and also finished two games this year for Kansas City. The swingman is expected to continue serving in a hybrid position as a starter or relief option in Los Angeles, though his exact role is uncertain. 
Regardless, the Dodgers' pitching staff could use all the help it can get. 
The rotation was historically bad in July, amassing a 6.18 ERA that represented the Dodgers' worst mark in any month since the franchise moved to Los Angeles. Clayton Kershaw hasn't pitched since June 27 due to a shoulder injury. Dustin May is out for the year. Julio Urías is dealing with a finger issue and sports an ERA near 5.00. Tony Gonsolin has allowed at least four runs in six of his last seven starts. 
All the absences have forced a handful of highly-regarded rookies into the rotation earlier than anticipated. None have starred on a consistent basis. Bobby Miller, Emmet Sheehan and Michael Grove all sport ERAs over 4.00. Ryan Pepiot, who was expected to begin the year in the rotation, is still on the rehab trail from an oblique injury and has not yet pitched for the Dodgers this season. 
The lingering question mark is Walker Buehler. Last week, Roberts described the two-time All-Star as "a viable possibility" to return sometime this year if he continues trending the right direction in his rehab from Tommy John surgery, though it's not a guarantee that he pitches in 2023. 
"Obviously, we've got some guys returning, and we've got to figure out that timeline and existing guys and prospects who are getting to some uncharted territory innings-wise," Friedman said. "All of that, we just need to wrap our arms around."
The Dodgers entered Tuesday's deadline with the fifth-worst starters' ERA in baseball, a 4.76 mark that trailed most of the sellers they were negotiating with for pitching help. Dodgers relievers also have an ERA north of 4.00 on the year despite better results recently. 
An ace would help combat their starting issues. A shutdown reliever could take some of the heat off a bullpen that has thrown the sixth-most innings in baseball this season. 
They got neither. 
Though the early returns from Hernández, Lance Lynn, Joe Kelly and Amed Rosario have been promising in a small sample, the Dodgers' deadline additions are reclamation projects. Yarbrough is the only player among the five acquisitions who has played above replacement level this year, and he too has an ERA over 4.00. 
It seemed like those moves might provide the Dodgers the versatility to do something bigger before Tuesday's deadline, but their attempts to make a splash came up dry. 
"For various different reasons for those top-end guys, it just didn't work out," Friedman said. 
Twice on Tuesday, Roberts was asked if he was disappointed about the Dodgers missing out on an ace. Twice, he skirted around the question without answering directly:
You were linked with the top starters on the market and didn't come up with any of them. Is that a disappointment, and how do you view that unit? 
"Well, I think it's just, right now, obviously we've got a lot of viable starting pitchers," Roberts responded. "But where Clayton's at right now, where Julio's at right now, where Tony's been, kind of leaning on a couple of young guys right now, and the hope is that our guys come back, to health and to perform. So, with the additions that were made, I feel good about it." 
You guys typically win in these situations. Is it somewhat disappointing that things have turned out the way they have? 
"I like our ballclub," Roberts answered. "I've said that from the beginning. You're always trying to get better. As it stands right now, we just have to get our guys back to health. But it's still a very, very talented ballclub in every facet."
Well, in most facets. 
The Dodgers remain in first place, despite their pitching struggles and a lack of depth compared to recent iterations of the club. Tuesday's showing demonstrated how their new additions can help. 
A 7-3 win against Oakland included three runs knocked in by Hernández, who believes the Dodgers' hitting coaches have helped him begin to rectify some mechanical flaws that led to bad habits in Boston. Lynn made a mixed-bag debut. His home run woes continued — he allowed three solo shots — but he also gave the Dodgers their first seven-inning performance since June 20 and induced 12 whiffs on his four-seamer, the most by a Dodgers pitcher on their fastball this year.
Still, even if Roberts wouldn't say it, it's hard to view the Dodgers' deadline as anything other than a swing and miss. 
The health and production of the pitching staff remains a concern. Rodríguez, who's enjoying a career year with a 2.95 ERA in Detroit, could have eased the worries. Instead, he chose to stick with a team out of contention. 
Verlander, a target of the Dodgers both in free agency and at the deadline, also could have patched a hole. On Monday, it looked like he was bound for Los Angeles. But he, too, held no-trade power, all but assuring his return to Houston once the Astros demonstrated interest. 
"One, we lined up on," Friedman said. "One, we didn't because his preference was to go to one team where he did go. We knew that one was going to be tough unless that team wasn't in." 
Now, the Dodgers are left with more hope than certainty. Hope that Kershaw will return soon. Hope that Urías and Gonsolin will find their previous form. Hope that one of their rookies will make a considerable jump. Hope that Lynn's home run struggles won't continue, and he can build on his lengthy debut. 
Hope that a disappointing deadline will not lead to another disappointing October. 
"There were a couple guys that we aggressively pursued, and that's how it goes," Friedman said. "From our standpoint, we feel really good about the team that we have and the depth we have behind it. That said, you always want to feel even better."
Rowan Kavner covers the Dodgers and MLB as a whole for FOX Sports. He previously was the Dodgers' editor of digital and print publications. Follow him on Twitter at @RowanKavner. 
---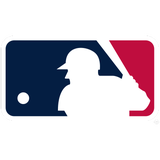 Get more from Major League Baseball
Follow your favorites to get information about games, news and more
---