Major League Baseball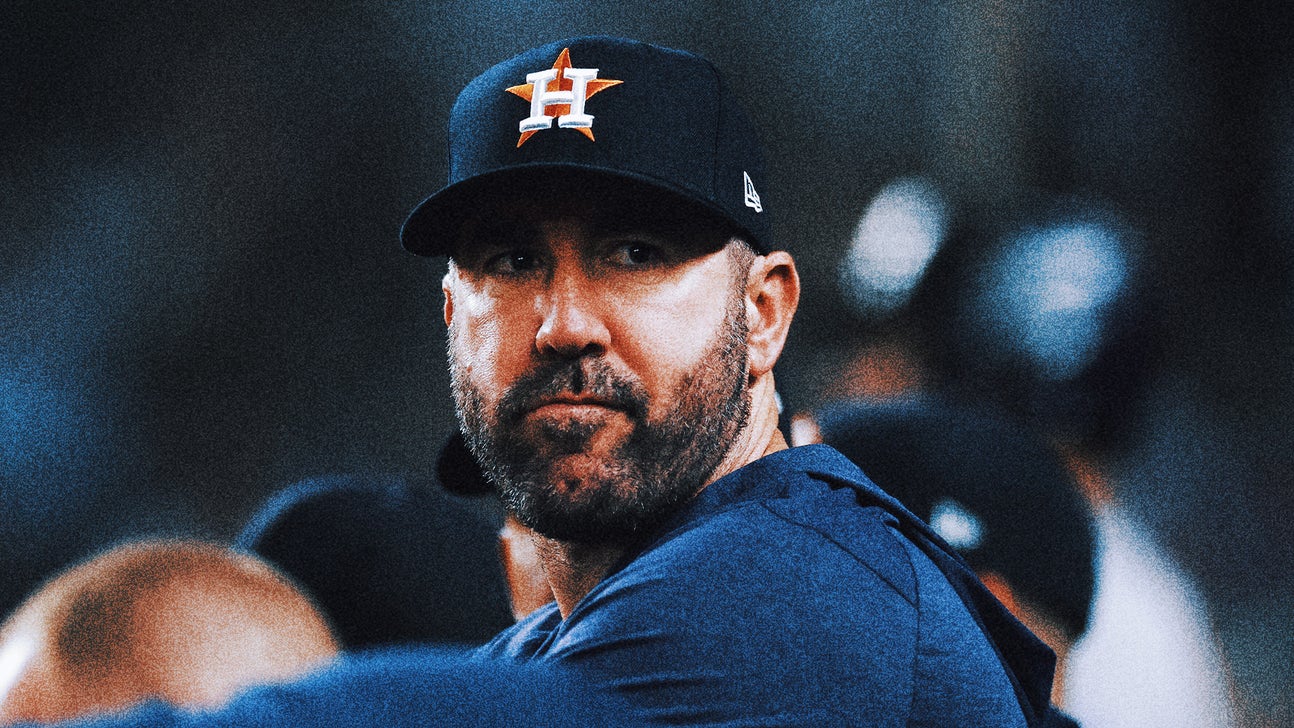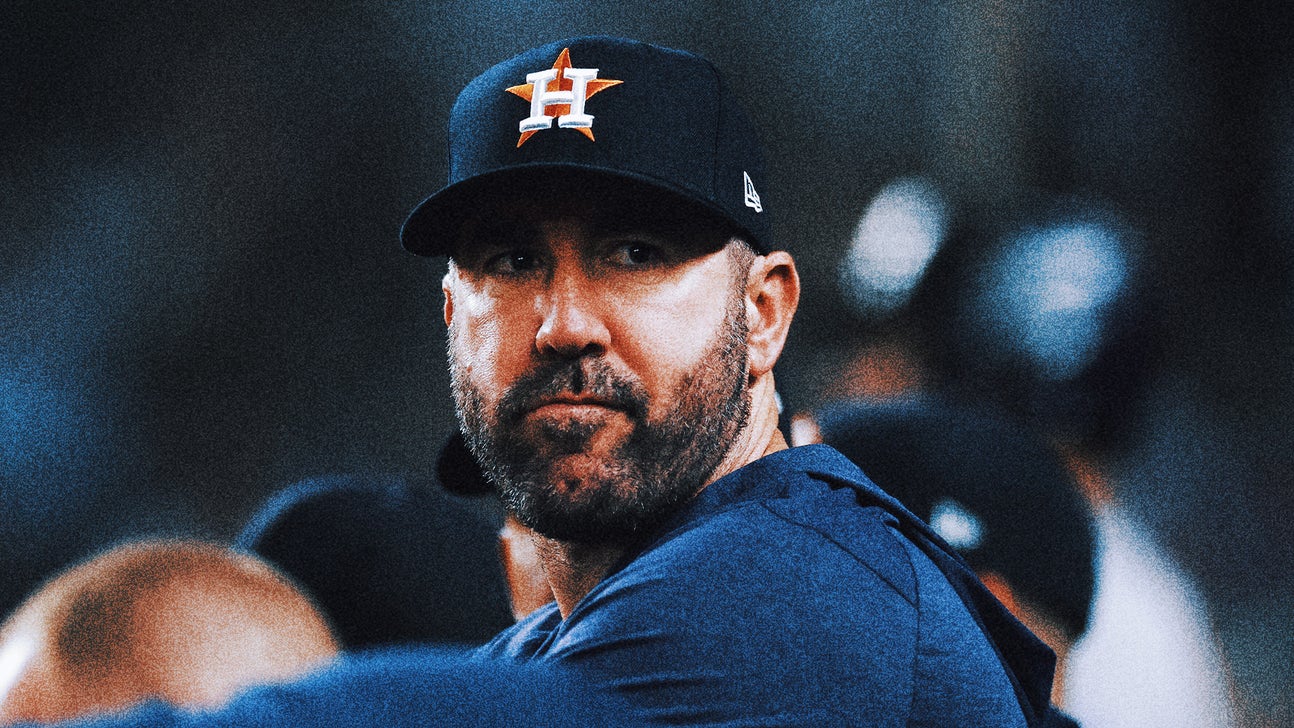 Major League Baseball
Inside Justin Verlander's trade request to Astros: I want to 'fight for a championship'
Updated
Aug. 4, 2023 12:56 p.m. ET
NEW YORK — Two Major League Baseball clubs were founded in 1962. One was based in New York, the other in Houston. In the span of just over a week, Justin Verlander will have started for both of them in the same opposing ballpark. 
It was only four days ago that a dominant outing from Verlander secured a series win for the Mets. Then, the orange border across his chest represented the fourth place team in the NL East. On Thursday, Verlander's orange-accented Houston gear — which he promised was "brand new" and not something he pulled out of his closet — represented the second-place club in the AL West and baseball's world champions (thanks, in part, to his efforts). 
On Saturday, just 11 days after starting the opener of the Subway Series, Verlander will face the Yankees in the Bronx again but as a member of the Astros.
"Just a whirlwind, man," he said.
Switching leagues. Swapping teams. Reuniting with old friends and teammates. Saying farewell to an organization and city that was just starting to feel like home. New team, same as the old team. Pitching in the same city as his most recent team. It's not difficult to imagine why Verlander, two days after he was traded by the Mets, was still processing the events that brought him back to the Astros, the same team with whom he won the title merely nine months ago.
"It feels a little weird because it hasn't been that long," Verlander said Thursday. "You don't miss a beat and you're right back in the locker room. But on the other hand, there's this whole segment that happened. Here I am still staying in my apartment in New York. It's a really odd feeling. Hard to explain." 
Yet, Verlander tried his best to explain the decisions that put him back in an Astros cap and T-shirt. We're familiar with most of the details, at this point. The Mets, despite flashing the largest payroll in baseball, never played or looked like contenders this season. Then, when David Robertson and Max Scherzer were traded days before the deadline, Verlander said, "Clearly the picture for this year and next year was shifting quickly." But he still had questions about the team's direction for owner Steve Cohen. 
When Verlander learned that the timeline for the Mets to realistically contend for the World Series was pushed back to maybe 2025, most likely 2026, the veteran didn't mince words.
"I would like the opportunity to go to a team that was going to fight for a championship this year and next," he revealed from his conversation with Cohen and Mets general manager Billy Eppler. 
Verlander, owning a full no-trade clause, said his "No. 1 choice" for a landing spot was Houston. But he wasn't totally sure if that deal would happen, given that the Mets were looking for a big prospect haul. So he climbed aboard with the Mets on their charter flight to Kansas City on Monday, knowing full well he could be traded any minute. It wasn't until a few hours before Tuesday's 6 p.m. ET deadline that Eppler informed Verlander a deal with Houston was in place, as long as the pitcher would accept it. 
"I haven't really come to terms with it," Verlander said of the Mets' stunning turn of events. "I don't think anybody saw this coming. You commit to a team and you commit to trying to win a championship there and that's your vision, right? You're all-in. And then a few months later, you're back with the team you were with the last season. I feel like I was just really starting to get settled in the city, in my apartment. And my family was really getting used to things here. You start building a life off the field, you try to build a life in the city that you're in. You start getting comfortable and you make friends. So that part is really difficult. It's a lot on the family. 
"Even though we have a lot of familiarity in Houston, and know the city and the fans, we don't have a place there anymore. Through the baseball lens, it's super exciting to join my friends again and a team that's fighting for a championship in a really intense run coming down the stretch. That's what you play for the game for. … But once the decision is made and the dust settles, it's a lot."
While the enormity of Verlander's decision to reunite with Houston prevails, the Astros have some winning to do. He rejoins a club faced with challenges in the form of injuries and a division race. Houston entered Thursday a half-game behind the Rangers for first place in the AL West. Yordan Álvarez and José Altuve recently returned from stints on the injured list. Needing starting pitching depth, Verlander soon became the answer, which only magnified the Astros' confidence in going for it.
"We're pumped up," Alex Bregman said. "Incredible teammate, leader, winner. Can't wait to be around him and just hangout and get back to old times."
The first thing Bregman did when he saw Verlander on Thursday was give him a big hug. The second thing was shouting, "Let's go!" The whole team was "buzzing" and fired up when Verlander walked into the clubhouse, Bregman said. Amid all the hugs was a handshake. Though he knew most of the men in that locker room, this was the first time Verlander met Kendall Graveman, who was just traded to Houston at the deadline and pitched for the Astros in 2021 while Verlander was recovering from Tommy John surgery. Verlander extended his hand to Graveman and introduced himself. 
Graveman was excited to meet Verlander, the man, the myth, and the legend. Verlander won two World Series and two Cy Youngs in his six years in Houston. Graveman could barely wrap his mind around the fact that Verlander's return meant he could finally talk shop with the 40-year-old. 
"Seventeen-plus years in this game, you don't do that," Graveman declared. "How many people do that? Not many people do that," 
Verlander's professionalism, preparedness, competitiveness, and how he attacks hitters are just a few of the things Graveman wants to learn. Winning? Yeah, that would be good to learn too.
"I know what he brings to the table on the day that he starts," Graveman said. "That's something that this team needs."
It's funny how things turn out. Verlander left Houston in free agency when Cohen gave him an offer he couldn't refuse ($86.6 million over two years). It was an offer that Astros owner Jim Crane never even put on the table, no matter how solid his relationship was — and still is — with Verlander. So, Verlander left and joined a team that "had the second-best odds to win the World Series before the season started," he said. The contract obviously had a lot to do with his decision to leave Houston, he admitted.
Now, the future Hall of Famer gets the best of both worlds. He'll pitch for a team and a city that he clearly loves, all while getting paid Cohen money. The sudden change, he insisted, is still a lot to process. After all, he's pitching this weekend for the Astros in the Bronx, not far from where he lives. But, for Verlander, things will start to look and feel more comfortable again when he touches down in Houston.
"Well," Astros manager Dusty Baker said, "he'll get out of New York soon."
Deesha Thosar is an MLB writer for FOX Sports. She previously covered the Mets as a beat reporter for the New York Daily News. The daughter of Indian immigrants, Deesha grew up on Long Island and now lives in Queens. Follow her on Twitter at @DeeshaThosar. 
---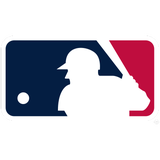 Get more from Major League Baseball
Follow your favorites to get information about games, news and more
---