National Football League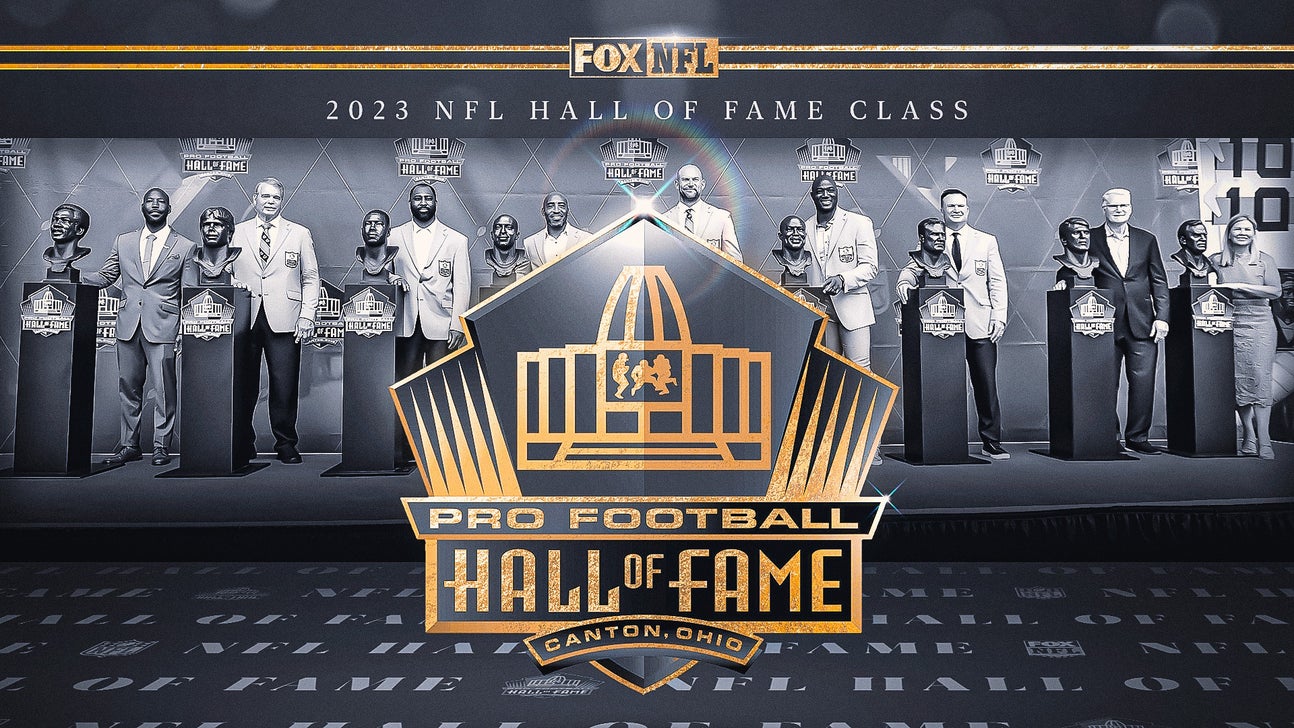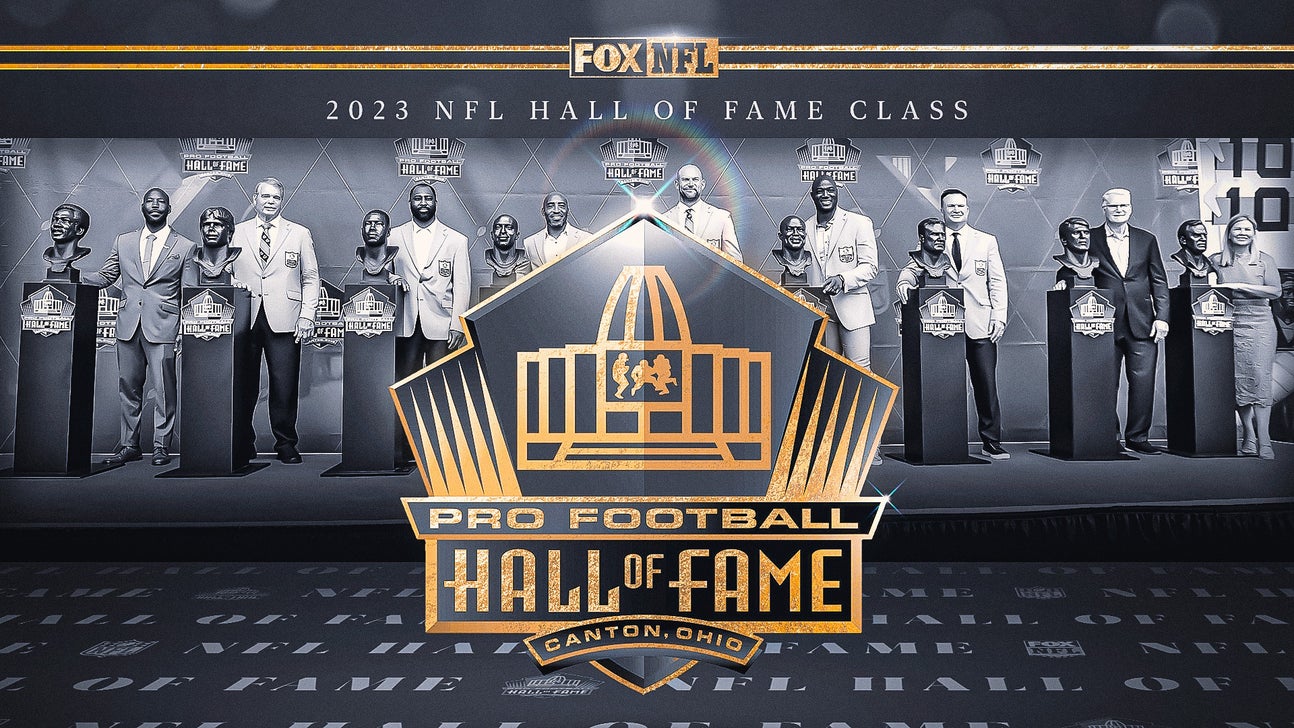 National Football League
Pro Football Hall of Fame 2023 induction ceremony: Top moments, highlights
Published
Aug. 5, 2023 5:53 p.m. ET
The Pro Football Hall of Fame welcomed nine new members Saturday, holding the induction ceremony for the class of 2023 inside the iconic Tom Benson Hall of Fame Stadium in Canton, Ohio.
This year's inductees include defensive backs Ronde Barber, Darrelle Revis and Ken Riley; linebackers Chuck Howley and Zach Thomas; pass rusher DeMarcus Ware; offensive tackle Joe Thomas; defensive lineman Joe Klecko and longtime coach Don Coryell. 
Several of these retired icons — who undoubtedly made a huge impact in the NFL during their careers — got the chance to thank those who helped them along the way in their induction speeches. Some had fun, too.
Here are some highlights from Saturday's induction ceremony.
Zach Thomas
Thomas, who spent 12 of his 13 NFL seasons with the Dolphins, was introduced by Hall of Famer and NFL on FOX analyst Jimmy Johnson, who coached the linebacker in Miami.
During his speed, Thomas had some fun poking at his old team's divisional rivals, giving their fans a shout-out Saturday. 
"The Buffalo, New England and New York Jets fans, hold on, I've got a couple for you," Thomas began. "Despite all of the things you screamed at me, threw at me and did to me, don't tell anyone this, I really enjoyed it. And I still do! The rivalries are what make the NFL so great."
Thomas also paid tribute to his former teammate, friend and fellow Hall of Famer Junior Seau.
"His poster hung on my wall in college, and he was everything I wanted to be as a football player," Thomas said. "He was my inspiration and he became my teammate and friend. Though he's not here physically, he's here in spirit, in his bust in that building behind me. I'm truly honored to join him. Junior Seau, love you, buddy. 
Thomas is the 11th Dolphins Hall of Famer all-time, joining Nick Buoniconti, Larry Csonka, Bob Griese, Jim Langer, Larry Little, Dan Marino, Don Shula, Dwight Stephenson, Jason Taylor and Paul Warfield.
Ken Riley
The late Riley was remembered by his widow, Barbara, and his son, Ken Riley II, at Saturday's ceremony. Riley's late wife presented him before his son gave a speech that honored the former Bengals player, who spent all 15 seasons of his NFL career in Cincinnati. 
"To everyone that loved the game the way that he did, it's been a long time coming, dad," Riley II said. "You made it."
Barbara Riley gave her husband's bust a kiss following the speech. 
Riley amassed 65 interceptions over his career to help him earn a few All-Pro nods. He became just the second Bengals player to be enshrined in the Hall of Fame, joining Anthony Munoz.
Demarcus Ware
Dallas Cowboys owner Jerry Jones was the one that welcomed Ware into the Hall of Fame on Saturday, presenting him in a video before helping the former pass rusher unveil his bust. 
Ware thanked his former Cowboys teammates in his speech, citing their passion for the game as a motivator for him. 
"Every day I arrived at work and I could hear 'The Ring of Fire' blasting in the training room, which meant Tony Romo was in the building," Ware said with a laugh. "In the weight room, I'd hear the clanking of Larry Allen, who was bench pressing 500 pounds just to warm up. On the field, lining up against Jason Witten I was reminded how important it was to be consistent every day on every play. 
"And when I had to turn up, all I had to do was look at my boy Bradie James, because he truly had the eye of a tiger."
Ware, who also spent time with the Denver Broncos, also paid tribute to some of his teammates who have passed away in recent years, holding seats in their honor at Saturday's event.
"I thank God and I think it's just so good the memories that he gives us because we lost some guys too soon," Ware said. "Demaryius Thomas, Ronnie Hillman, Marion Barber, I held some seats in my heart for you guys here today. Keep resting in peace, fellas."
Ware also caught up with Hall of Fame teammate Peyton Manning, who he won Super Bowl 50 playing with. 
Joe Klecko
The former New York Jets defensive lineman quipped a joke about salary inflation during his speech, sharing his desire to be younger so he could play in the NFL in 2023.
"I wish I could play today," Klecko said. "Not so much for the competition, but for the money. In 1986, I was the highest-paid defensive lineman in the league. I made $700,000. Today, Aaron Donald is the highest-paid defensive lineman. He makes $31.7 million. My entire salary was his $0.7 [million]. I asked him to send me some, but that didn't work, either."
Klecko also led the Jets fans in attendance to a "J-E-T-S! Jets! Jets! Jets!" chant.
Chuck Howley
The 87-year-old wasn't able to attend the induction ceremony Saturday. His son, Scott, gave his speech for him in his place, requesting the crowd in Canton to do one thing. 
"Since dad can't be here today, and I hope he's watching here on television, and with that in mind, I've got a special request for all of you out there," the younger Howley began. "I'd like to ask that we all give dad a shout-out. So, at the count of three, we're going to yell, 'Hello, Chuck!'"
The crowd obliged. 
The former Dallas linebacker earned a special distinction in his 16-year career. Howley earned the MVP honors of Super Bowl V, which the Cowboys lost to the then-Baltimore Colts, making him the only player on the losing team to ever win Super Bowl MVP.
Howley became the 14th member of the Cowboys to be inducted in both the team's Ring of Honor and in the Pro Football Hall of Fame on Saturday.
Darrelle Revis
The iconic cornerback began his induction speech by unveiling his bust alongside his mom, who wore a bedazzled shirt with his No. 24 and a Pro Football Hall of Fame patch. 
During his speech, Revis shared how another Hall of Famer inspired him growing up. 
"I didn't get the chance to play with this guy named Deion Sanders, but he was the prototype, to me," Revis said. "What [Michael] Jordan is to Kobe [Bryant], is Prime to Revis Island. You came first, and I wanted to play just like him. You were the roadmap to greatness.
"Thank you for paving the way."
As Revis joined Klecko as the other former Jets player to be inducted on Saturday, he couldn't help but remark about the amount of Jets fans in Canton on Saturday. 
"Man, it feels like MetLife Stadium in here," Revis said after a "J-E-T-S! Jets! Jets! Jets!" chant broke out. 
Klecko and Revis became the fourth and fifth Jets players to be inducted into the Hall of Fame on Saturday. 
Don Coryell
The former Chargers coach passed away in 2010, so his daughter, Mindy Coryell Lewis, gave his induction speech on Saturday. Coryell Lewis recalled a story of another Hall of Fame coach as she envisioned her dad's bust in the Hall of Fame.
"Big John [Madden] said in his enshrinement speech that he believes that after the last fans leave for the day and the lights have been turned off and all of the doors are locked, that all of the busts talk to each other," she said. "Could you imagine that? Don't you wish you could be in that room listening to Big John, Pop and other guys telling their stories? Oh my gosh. And the laughter?"
Coryell might not have won a Super Bowl over his 14 years as a head coach (coaching the Cardinals prior to the Chargers), but the Air Coryell offense he made famous with the Chargers in the 1980s helped innovate the NFL's passing game with Dan Fouts becoming one of the game's top passers at the time. 
Ronde Barber
The former Tampa Bay Buccaneers defensive back wore custom-made Nike sneakers to his induction ceremony on Saturday before taking the tag with his brother and former NFL star Tiki Barber. 
After his twin brother helped him unveil his bust, Barber gave him a shutout during his speech. 
"Without him, I wouldn't have had that daily reminder to chase greatness," Barber said. "If you don't remember anything else I say today, remember this: I'm here because of my brother. The inherent competition, the easy motivation to match accomplishments and the unwavering, unconditional support that only a twin can know. 
"You simply cannot tell my story without telling our story."
Barber became the 11th member of the organization to be inducted into the Pro Football Hall of Fame on Saturday, taking a picture with a few of the others that he won a Super Bowl with. 
Joe Thomas
The 10-time Pro Bowl offensive tackle got to celebrate his Hall of Fame induction not too far from his NFL home. Thomas was welcomed to the stage by Cleveland Browns fans in the crowd doing their famous Dawg Pound chant, which Thomas joined in on. 
Thomas also poked some fun at the number of quarterbacks he played with over his 11 seasons in Cleveland while also thanking them.
"To my quarterbacks, all of them, 20," Thomas said. "Yes, I've blocked for more starting quarterbacks than any player in NFL history. What an honor."
Thomas also shared his three pillars to success in football and in life, which he also gave to kids in the Cleveland community when he was a player. 
"To Jenna and Renee in the community relations room, you guys gave me that opportunity to go to schools and use my platform as an NFL player to talk to young kids and change lives," Thomas said. "And to share the three secrets of success you can take with football and in life. I know a lot of guys up here probably heard it from their coaches because it came from [Bill] Parcells and [Bill] Belichick, but if you can be on time, pay attention and work hard, you can find success in football and in life."
Thomas closed out his speech by thanking Browns fans, saying it's the greatest honor of my career to be able to accept this lifetime award on behalf of all of Browns nation."
"Cleveland, you could always count on me," Thomas said. "Thank you so much for allowing me to count on you. Don't forget to keep showing up for each other."
While Thomas is the 18th player in Browns' history to be inducted into the Hall of Fame, he was the first to make it to Canton since Ozzie Newsome in 1999.
FOLLOW
Follow your favorites to personalize your FOX Sports experience
---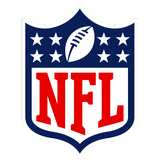 Get more from National Football League
Follow your favorites to get information about games, news and more
---