Major League Baseball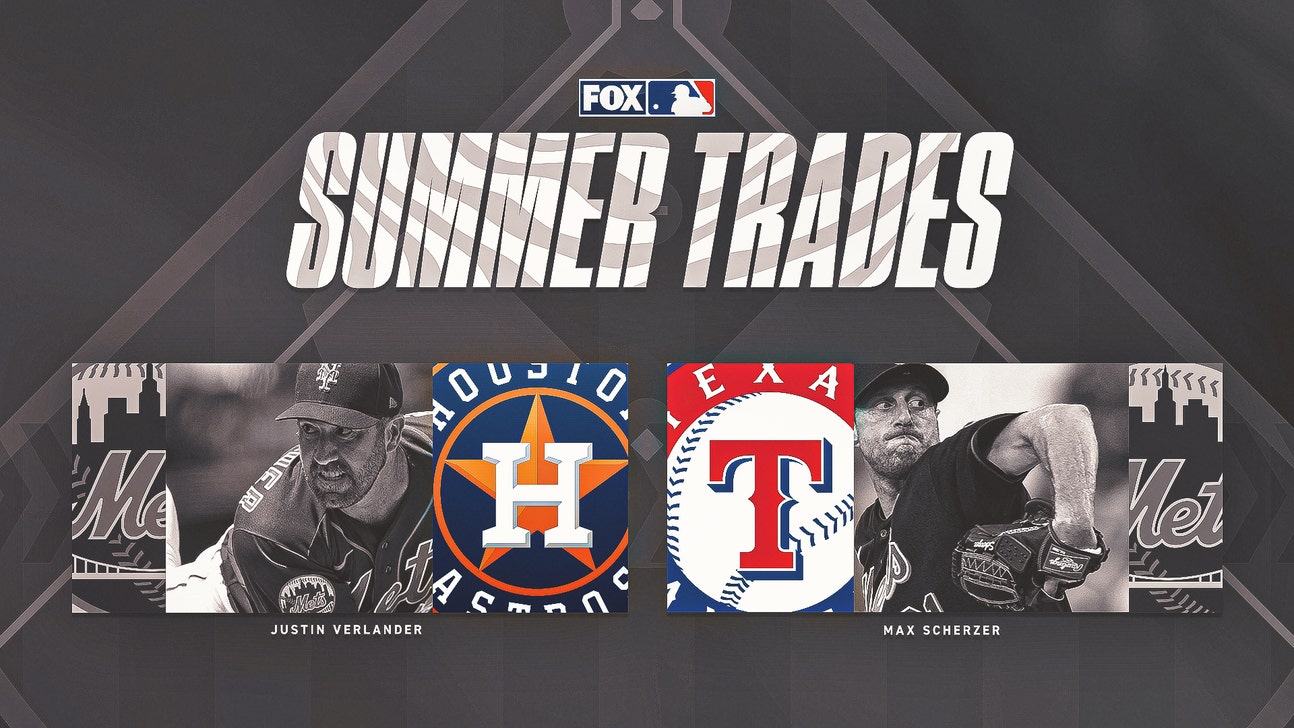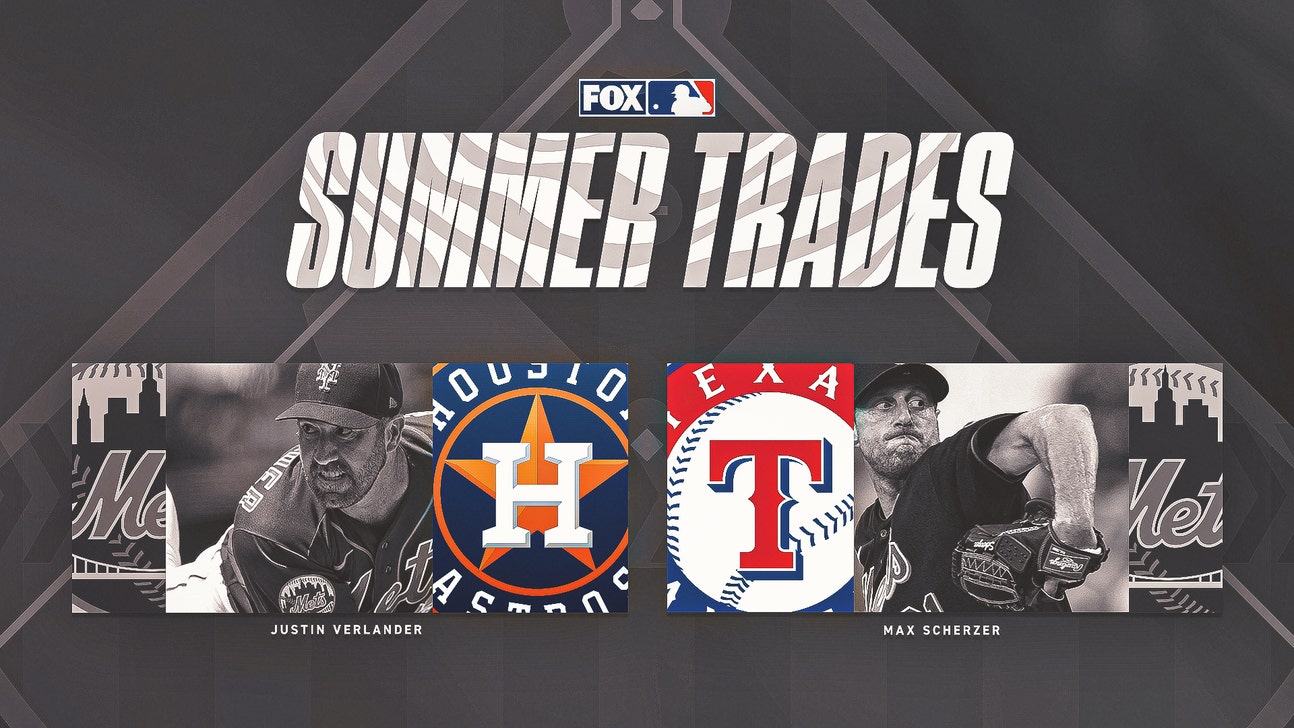 Major League Baseball
Ranking the 50 biggest MLB trades of the summer
Published
Aug. 3, 2023 6:33 a.m. ET
While the MLB trade deadline is meant to function as a cutoff point for teams to acquire players in season for the stretch run, it is also a fantastic feature within the larger baseball world that is strictly meant to help entertain. For as much as we want to declare teams winners and losers after all the trades have been finalized, the beauty and chaos of trade season is the basic experience of watching so many players we know and love change teams in rapid succession, all thanks to an industry-wide commitment to procrastination.
If you want to know how we think each organization did with regard to getting better in the short or long term, check out our analysis on every major deadline deal here. But from an event perspective, the tornado of transactions over the past week merit their own breakdown. Certain trades are capable of shaking the collective baseball world more than others. Sometimes, deals involving relievers yield nothing more than a yawn and a "carry on." Some blockbusters make us fall out of our chairs when we see the prospect returns. Some trades make us happy. Some make us sad. Some confuse the hell out of us. That's the deadline. It's a blast. 
Through this lens of entertainment and shock value, here's my ranking of the 50 biggest deals we saw before the buzzer sounded Tuesday:
Read Slowly
50. Orioles acquire minor league RHP Logan Rinehart from Mariners
With Mariners righty Logan Gilbert a hot name leading up to the deadline and the Orioles reportedly scouring the market for impact pitching, the report of this deal offered something of a jump scare for those scrolling the timeline too quickly. Stand down; nothing to see here. 
Someone's Gotta Pitch
49. White Sox acquire Luis Patino
48. Mets acquire Phil Bickford, Adam Kolarek
Chicago and New York shipped away so many innings over the past week that at some point they probably looked around and realized, Hey, wait a minute, we still have 50-plus games to get through!
Bullpen Potpourri
47. Mariners acquire Trent Thornton
46. Blue Jays acquire Genesis Cabrera
45. Cubs acquire Jose Cuas
44. Reds acquire Sam Moll
43. Angels acquire Dominic Leone
42. Braves acquire Pierce Johnson
41. Braves acquire Brad Hand
40. Brewers acquire Andrew Chafin from Diamondbacks for Peter Strzelecki
39. Orioles acquire Shintaro Fujinami 
38. Astros acquire Kendall Graveman
Relievers make the trade market go 'round. Every July is guaranteed to see a healthy amount of bullpen arms changing teams midsummer, and this year was no different, if not even more active than normal. This group of relievers runs the gamut from funky deception arts like Moll and Cuas to long-time lefties like Hand and Chafin to fickle fireballers like Cabrera and Fujinami. Some of these guys will dominate down the stretch; some of them will stink. If you say you know who will excel and who will flop, you're a liar. 
That's It?
37. Yankees acquire Keynan Middleton
36. Twins acquire Dylan Floro from Marlins for Jorge Lopez 
35. Giants acquire AJ Pollock
34. Red Sox acquire Luis Urias
Here we have four teams in or near postseason position that managed to only make one major-league acquisition via trade in the last month. Each team seemed to choose inactivity for slightly different reasons but sparked a spectrum of reactions from their respective fan bases ranging from confusion to disappointment to flagrant anger. The lack of moves could prove more costly for some of these teams than others.
The Strangest Sequence Of The Deadline
33. Braves acquire Taylor Hearn from Rangers for cash
32. Braves acquire Nicky Lopez from Royals for Taylor Hearn
On July 19, the Rangers DFA'd the left-hander Hearn. On July 24, the best team in baseball acquired Hearn from Texas for cash. On July 30, one of the worst teams in baseball acquired Hearn in exchange for utilityman Nicky Lopez. If you're wondering why the Royals didn't just acquire Hearn a week earlier for cash instead of spending at least a somewhat valuable trade chip in Lopez to get him, join the club. This was bizarre. 
Role Players
31. Phillies acquire Rodolfo Castro from Pirates for Bailey Falter
30. D-backs acquire Jace Peterson
29. Brewers acquire Carlos Santana
28. Dodgers acquire Kiké Hernández
27. Dodgers acquire Amed Rosario from Guardians for Noah Syndergaard
26. Dodgers acquire Ryan Yarbrough
This is a diverse selection of players expected to fill a variety of support roles on either side of the ball. Most of them are veterans heading for free agency this winter, though some are younger players with possible upside to tap into with a change of scenery (e.g. Castro and Falter). 
Rental Bats
25. Blue Jays acquire Paul DeJong
24. D-backs acquire Tommy Pham
23. Brewers acquire Mark Canha
22. Cubs acquire Jeimer Candelario
DeJong and Canha each have club options that seem unlikely to get picked up, which made them two of the more attractive rental bats available alongside Pham and Candelario in what was a tremendously thin trade market for position players. 
Please Help Mike Trout And Shohei Ohtani Play In October
21. Angels acquire Eduardo Escobar from Mets
20. Angels acquire Mike Moustakas
19. Angels acquire CJ Cron, Randal Grichuk
Even before Ohtani was officially off the market, the Angels struck earlier in the summer to bring in veterans Escobar and Moustakas to help keep the offense afloat amid a rash of injuries. The trips to the injured list unfortunately continued as the deadline neared, necessitating the combo pickup of Grichuk and Cron from Colorado to help bolster the lineup. Will these moves prove to be enough? It's not looking great so far, but at least they tried. 
Padres' Soft Buy
18. Padres acquire Rich Hill, Ji-Man Choi
17. Padres acquire Garrett Cooper from Marlins for Ryan Weathers
16. Padres acquire Scott Barlow
With Blake Snell and Josh Hader slated to hit free agency this winter, many wondered if the Padres' stunningly lackluster first half would force them into sell mode come deadline time. A hot stretch at the end of July quashed any notion that Snell and Hader would be on the move, but it also was too late to expect the level of fireworks San Diego gave us last deadline. Instead, we got a relatively measured selection of veteran additions that prop up an underwhelming DH spot, bench unit and pitching depth. Credit to the notoriously ambitious GM AJ Preller for adding reasonably, and not recklessly, considering the Pads' place in the standings. 
Fascinating Fish
15. Marlins acquire Josh Bell from Guardians
14. Marlins acquire Jake Burger from White Sox
In addition to landing a young lefty in Weathers from San Diego, Miami also swung two of the more eyebrow-raising deals with the clock ticking down to add to its lineup amid an unlikely playoff push. Cashing in a pitching prospect in Jake Eder for a bat made all the sense in the world, but Burger was an especially out-of-nowhere choice. At no point did he seem to be a focal point of the White Sox's sell-off until the very moment he joined the parade of players departing the South Side. Bell immediately replaces Garrett Cooper and provides a switch-hitting element the Marlins' lineup previously lacked. Will these moves work and get these frisky Fish into October? I'm a bit skeptical, but I would love to see it!
Rental Arms
13. Phillies acquire Michael Lorenzen
12. Orioles acquire Jack Flaherty
We'd known for months that these guys were going to be moved, and yet we had to wait until the final hours on deadline day to know their eventual destinations. Each could fill pivotal roles for their new East Coast teams with big October aspirations. 
The Hardest Throwers On Earth
11. Blue Jays acquire Jordan Hicks
10. Rangers acquire Aroldis Chapman
Here's the leaderboard for the most pitches thrown 100+ mph in the pitch tracking era (since 2008):
Aroldis Chapman (3,733)

Jordan Hicks (1,603)

Emmanuel Clase (839)

Kelvin Herrera (757)

Jhoan Duran (728)
So, yeah, the top two entrants were traded. That's a big deal. 
"You Traded Our Closer Away"
9. D-backs acquire Paul Sewald from Mariners for Josh Rojas, Dominic Canzone, Ryan Bliss
8. Marlins acquire David Robertson from Mets for Marco Vargas, Ronald Hernandez
The Mets' dealing of Robertson was the first domino to fall before Max Scherzer realized, "Wait a minute, we might not be trying to win as much as I thought we were!" (The three-time Cy Young winner then took the next flight out of Queens.) Seattle's decision to trade Sewald for a sizable return wasn't the same start to a massive sell-off like the Mets, but it did prompt similarly frustrated reactions from portions of the fan base wondering why the Mariners would trade their closer while still pushing for a postseason spot. 
Smart Teams Make Smart Trade
7. Rays acquire Aaron Civale from Guardians for Kyle Manzardo
There was much intrigue surrounding how many — if any — young starting pitchers with multiple years of team control would be on the move for a potential massive prospect haul. Civale ended up being the only one. He might not be on the level of a Gilbert or a Dylan Cease, but the 28-year-old right-hander has been marvelous this season and now joins an already excellent Rays rotation for the postseason push. The Guardians, meanwhile, sent away their most reliable healthy starter in exchange for a prospect in Manzardo who they hope will slot into the middle of their lineup for years to come. This was a fun one.
The Predictable Blockbusters
6. Angels acquire Lucas Giolito, Reynaldo López from White Sox for Edgar Quero, Ky Bush
5. Dodgers acquire Lance Lynn, Joe Kelly from White Sox for Nick Nastrini, Jordan Leasure, Trayce Thompson
4. Rangers acquire Jordan Montgomery, Chris Stratton from Cardinals for Thomas Saggese, Tekoah Roby, John King
As with Flaherty and Lorenzen, it was just a matter of when Giolito, Lynn and Montgomery would be dealt. Interestingly, each of their landing spots offer differing levels of pressure. That relievers were added to sweeten the returns for their former clubs gives us a lot more to chew on both now and in the future, as all these prospects develop in their new organizations. Already, Giolito and Lynn have made opposite first impressions with their L.A. teams, while Montgomery is slated to make his Texas debut Friday. 
What-If?
3. Dodgers Don't Acquire Eduardo Rodríguez From Tigers For ????
The exact motivations behind Rodríguez choosing to veto a reported trade to Los Angeles aren't all that important. He negotiated the no-trade clause into his contract and had the right to invoke it for whatever reason he saw fit, which he made clear was a prioritization of his family's comfort in Detroit. We can all respect that decision 
However, with the knowledge that the Dodgers heavily pursued the veteran lefty and even reached an agreement with the Tigers to acquire him, the fact that it didn't ultimately happen — no matter the reason — will be a fascinating what-if to monitor for both player and team in the coming months, if not years. In a deadline without an overwhelming amount of blockbuster deals, this hypothetical one could loom large.  
Hall Of Famers En Route To Texas
2. Astros acquire Justin Verlander (and up to $54 million) from Mets for Drew Gilbert, Ryan Clifford
1. Rangers acquire Max Scherzer (and $35 million) from Mets for Luisangel Acuna 
The Scherzer deal has to rank ahead of the Verlander one simply because the latter would not have happened without the former. This was a double-whammy of megadeals unlike anything we've ever seen, and now the two-time former teammates will head their new respective rotations to the postseason under very different circumstances: Verlander looking to lead his familiar Astros to yet another Fall Classic and Scherzer bringing his legendary competitive fire and championship pedigree to a franchise that's never won a World Series. As for the Mets, well, we'll see them in 2026?
Jordan Shusterman is half of @CespedesBBQ and a baseball writer for FOX Sports. He has covered baseball for his entire adult life, most notably for MLB.com, DAZN and The Ringer. He's a Mariners fan living in the Eastern Time Zone, which means he loves a good 10 p.m. first pitch. You can follow him on Twitter @j_shusterman_. 
---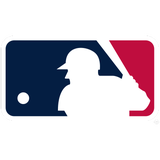 Get more from Major League Baseball
Follow your favorites to get information about games, news and more
---