National Football League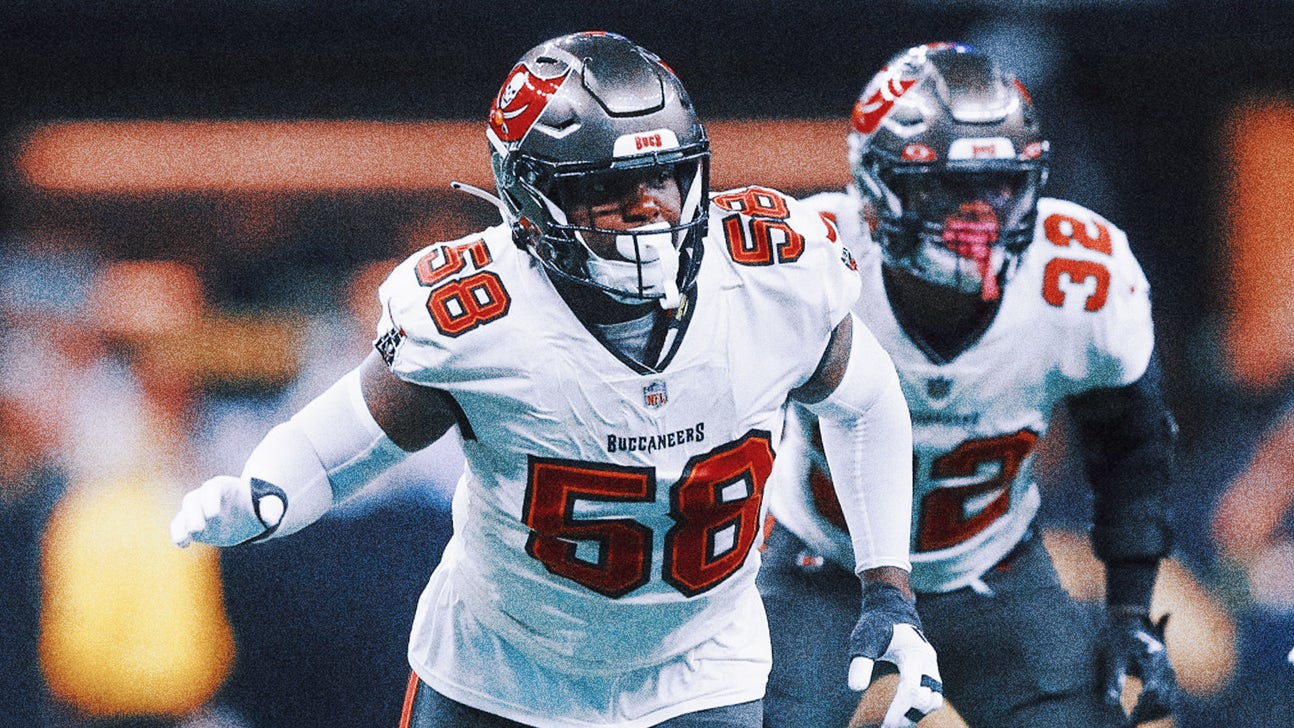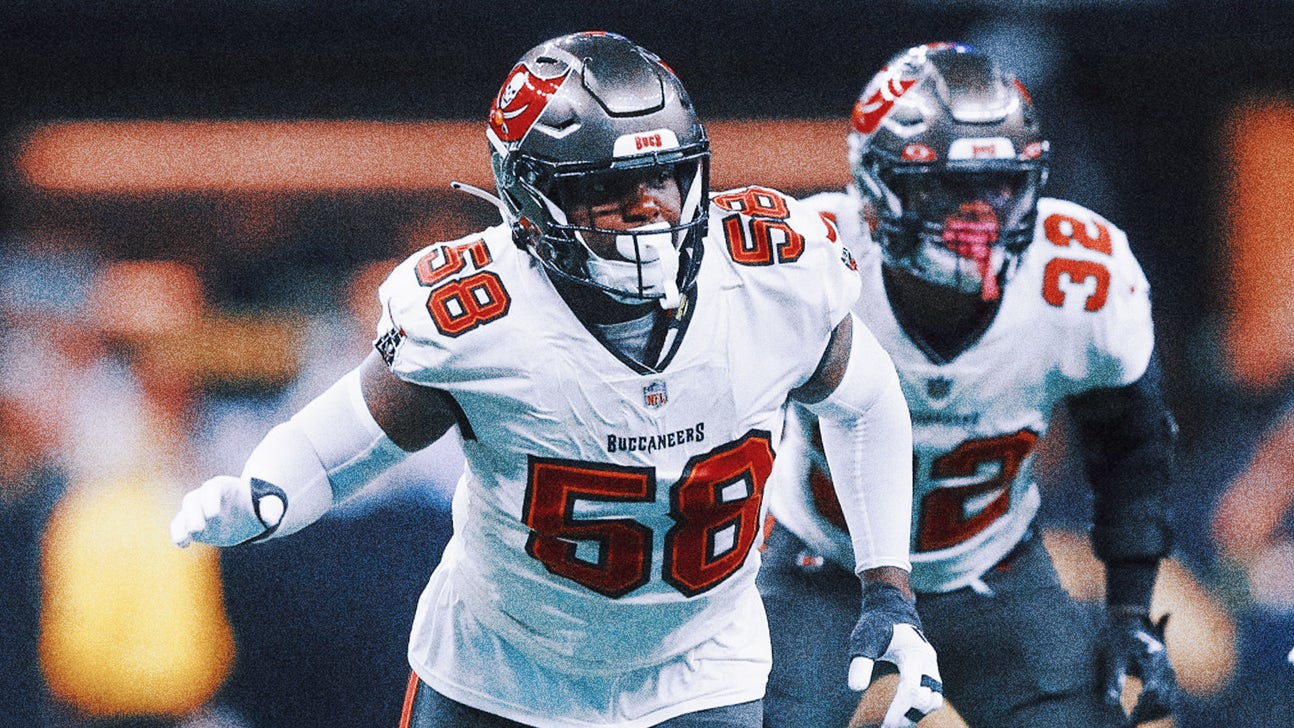 National Football League
Shaq Barrett returns from injury, personal tragedy: 'We're strong together, we cry together'
Updated
Jul. 31, 2023 3:01 p.m. ET
Buccaneers edge rusher Shaq Barrett has made a remarkable recovery in the last nine months, returning to practice and running around like his old self after sustaining a season-ending Achilles tendon tear last October.
But on a personal level, Barrett's return to the football field has is part of a much larger, more difficult recovery.
In late April, the Barrett family suffered an unimaginable tragedy, as the youngest of their four children, two-year-old Arrayah, drowned in the family's backyard pool. For the 30-year-old Barrett, the start of training camp has been a welcome distraction, a modicum of normalcy as the family works to move forward together.
"It's a daily battle, a tough battle. Today, I felt it heavier than I did the last couple of days. It comes in waves," Barrett said, talking to reporters for the first time this fall. "We just talk to each other, just lean on each other to get ourselves through, lean on the Lord as well. It doesn't get any easier. Me being busy, keeping my mind off it for a little bit, but it's tough. It's always going to be tough."
Sunday's practice was set aside for the families of Bucs players, coaches and staff, so for Barrett and his wife Jordanna, it was a reminder of what might have been; the first camp their daughter could have fully appreciated. Their football family has helped them immensely in the last three months, but football itself will ease their pain a small amount.
"This morning, it was hitting me hard," Barrett said. "Having to get ready for practice helped me keep my mind off it a little bit, just focus on something else. I've got a lot of time in the day when I'm just in my head, thinking about stuff and thinking about her. So having to actually think about what I'm doing right in the moment helps me out a lot, helps the family out a lot. We'll be doing stuff, just trying to stay busy."
The Bucs are thrilled to have a healthy Barrett back as a catalyst of their defense. He set the team's single-season sack record in 2019, leading the NFL with 19.5 and earning the first of two Pro Bowl nods in Tampa. These Bucs are considerably younger than last year's team, and Barrett is one of the most experienced leaders on a young defense that will have to step up if Tampa Bay is to make the playoffs a fourth straight year.
"It feels great. It looks great," coach Todd Bowles said of seeing Barrett already at full participation in practices. "I didn't have any expectation coming in — I didn't know when he was going to be ready. But the fact that he got cleared and the fact that he's out here running around and chasing people at full-bore is a big plus for us – it's a welcome sight."
Some of the Bucs' younger players have become fathers for the first time this offseason, and they've looked up to Barrett as a mentor off the field as much as on it, appreciating who he has been as a father and husband.
"Shaq has always been one of the best dudes on this team," said outside linebacker Anthony Nelson, who was a rookie in 2019 when they both joined the team at the same position. "Shaq has always been someone I look up to. On the field, obviously, he's a great player, but just as a father and a husband, he is someone that really set the way for me, now having my first. He's somebody I go to for advice on being a father and a husband, and I will always go to him."
Barrett will always remember Arrayah, through the time they shared — and his right forearm, now bearing a tattoo of her smiling face, surrounded by the stars she loved to count in the night sky.
The family had a safety fence around the pool but had accidentally left the gate open, Barrett said. They now have motion-sensor cameras installed so they know of any activity around the pool as an added precaution. The family has launched a foundation, Arrayah Hope, with the goal of providing swim lessons for young children so they can avoid tragedy if they fall into the water unexpectedly.
His family continues to process the tragic loss, and Barrett said he's stressed to his children that it's OK to have emotions and to struggle with how to move forward without someone they love.
"We've been sharing those tough times with each other and also have been crying on each other, sharing those times with the kids," he said. "Letting everybody know it's OK to still talk about Arrayah, still show our emotions for her. That's the way we need to remember her and just bring her brightness to our lives and other people's lives, by talking about her."
The Barretts do have good news: Jordanna is pregnant with a baby girl due in February. While they know they can never replace Arrayah, they know the joy a daughter can bring into their world, making each day a little easier.
"It feels like we're doing the best we can in the situation ... to be honest and open with our emotions to each other and to our family, our friends and everybody who supports us," Barrett said. "And not being afraid to be weak from time to time. Not even weak, just showing emotions. People have a stigma of being weak as showing emotion, but it's not being weak ... We're strong together, we cry together. Everything we do, we do together, and that's helping us stay closer together."
Greg Auman is FOX Sports' NFC South reporter, covering the Buccaneers, Falcons, Panthers and Saints. He is in his 10th season covering the Bucs and the NFL full-time, having spent time at the Tampa Bay Times and The Athletic. You can follow him on Twitter at @gregauman.
FOLLOW
Follow your favorites to personalize your FOX Sports experience
---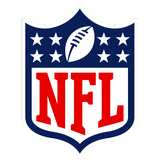 Get more from National Football League
Follow your favorites to get information about games, news and more
---